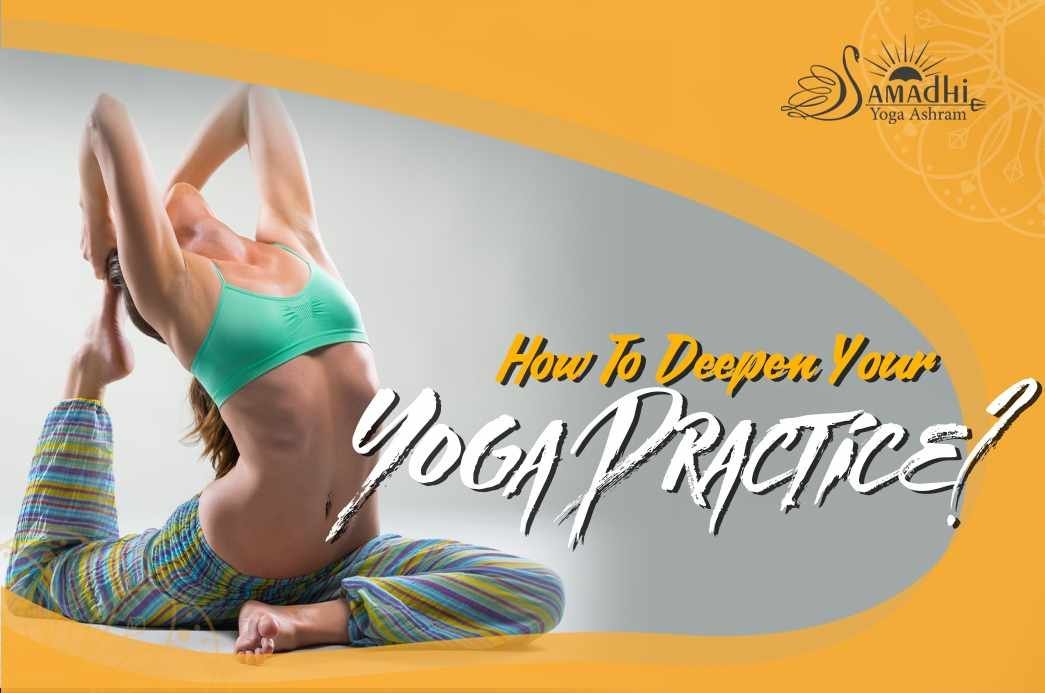 How To Deepen Your Yoga Practice?
Everyone does Yoga today. So, what makes it different from what others do? It is the depth of practice, that we are talking about here. You can make it an amazing journey of self-discovery. However, for that to happen, you need to make it a part of your breath and awareness. Yoga courses at Samadhi Yoga Ashram provide you with the training required to master the intricacies of Yoga.
Deepening The Practice
Going Back to Basics: is one way that you can rediscover your reason for falling for this yogic style. Start from the most basic form. Moreover, you ought to spend some time reconnecting with the posture. Seek out, how and what it does to the body. Resist the urge to go to the next level unless you are heart and soul with the basic form. Take some time out to think about how you are doing it. Observe the weight that you are putting on your hands. See how you twist and revolve. Check the time you require to do so. Close your eyes while doing all these. Think and think before you move on to the next. The yoga teacher training in rishikesh does just that and much more.
Go Slow: It is something, that must imbibe in your practice. Connect your breath to the asana. Concentrate on the breathing pattern. It is all about developing an awareness of your breathing patterns. Do not rush into the posture, but concentrate on the breathing first.
Create A Meditation Zone: Create a separate meditation zone for yourself. Once, you create a separate space for yourself, you will be able to sink inside the well of meditation. By doing this, you can focus. It is the key to rediscover your yoga practice. Know, why you are doing it. Otherwise, the end result will be quite dim. A separate meditation zone can allow you to clear your intentions. Moreover, it also allows you to alienate from the rest of the world. Start with a 5-minute pre-meditation practice and then get into the real thing. There is a word of caution here. You should not expect anything, while you meditate. Keep your mind free from expectations.
Practice With Eyes Closed: Do the entire practice with your eyes closed. We understand, that it may not be possible to avoid humane intervention. So, close your eyes. That will help you to deepen your meditation practice. Moreover, you can also focus inwards. That is what, closed eyes, help you do. Move Away from worldly occurrences. Enhance your balance practice, with mindful yoga. Moreover, you can establish a greater sense of balance and self, without any external distraction. Undergo Yoga courses under the best yoga gurus, only at Samadhi Yoga Ashram. The teachers teach authentic yoga. You will be guided on the best self-discovery trip of your life.
Master Your Breathing Techniques
Now, after you have mastered the above, you must be ecstatic. Don't be. Keep practising it. Concentrate on your breathing techniques, more than ever. Remember, although you started this in the prelims, it is a difficult thing to master. In Yoga, you should breathe with your nose and keep your mouth closed. Try to practice equal inhalation and exhalation. The diaphragm should be retracted and expanded with the same force each time. Proper breathing will help you to control 'Prana'. Get into deeper forces with the help of prana. Once you master the art of breathing, you can take the practice to the next level.
Chant Mantras
Mantras are sounds or vibrations that can carry you to another realm. It comes from Sanskrit. This is the language of the divine, people say. Om and Aum are the same. It creates a bridge towards the divine. You should ensure to begin and end your practice with these words. This word or words can help you deepen your practice.
Go For Yoga Teacher Training
If you have been practising various forms of yoga, for some time now, do a TTC. Yes, we are talking about yoga teacher training in Rishikesh. You can deepen your yoga practice with a well-charted course. It is much more than you thought, you could achieve. Yoga is a form that can satiate the three forms like mind, body, and soul. A 200-hr TTC can help you to achieve mastery. Moreover, you will learn about the background, texts, and hymns. Chakras and chants also form a part of the course. You can also go for the higher levels.
Teach yoga and enlighten others. Most yoga practitioners are doing that. You should, too.
Final Word – Keep A Diary
You should make it a point to write down everything in your diary. It will assist you to deepen your yoga practice. There are umpteen ways to do it, but you are free to choose. Keeping a note, helps you to focus. That is what Yoga is all about. Yoga courses at Samadhi Yoga Ashram will help you achieve your goals.