Kids Yoga Teacher Training Course
This Children's Yoga Teacher Training Course is specifically designed for individuals who wish to be certified as a Registered Children's Yoga Teacher (RCYT). It's open to yoga teachers and fitness professionals who love working with children. Participants in this Kid's Yoga Teacher Training Course will learn fun-filled ways to engage children of all ages, providing them with the necessary tools to live a healthy, peaceful, and well-balanced life.
Kids yoga teacher training at Samadhi yoga ashram is registered with Yoga alliance and it is open for all yoga and fitness professionals who like to work with the children.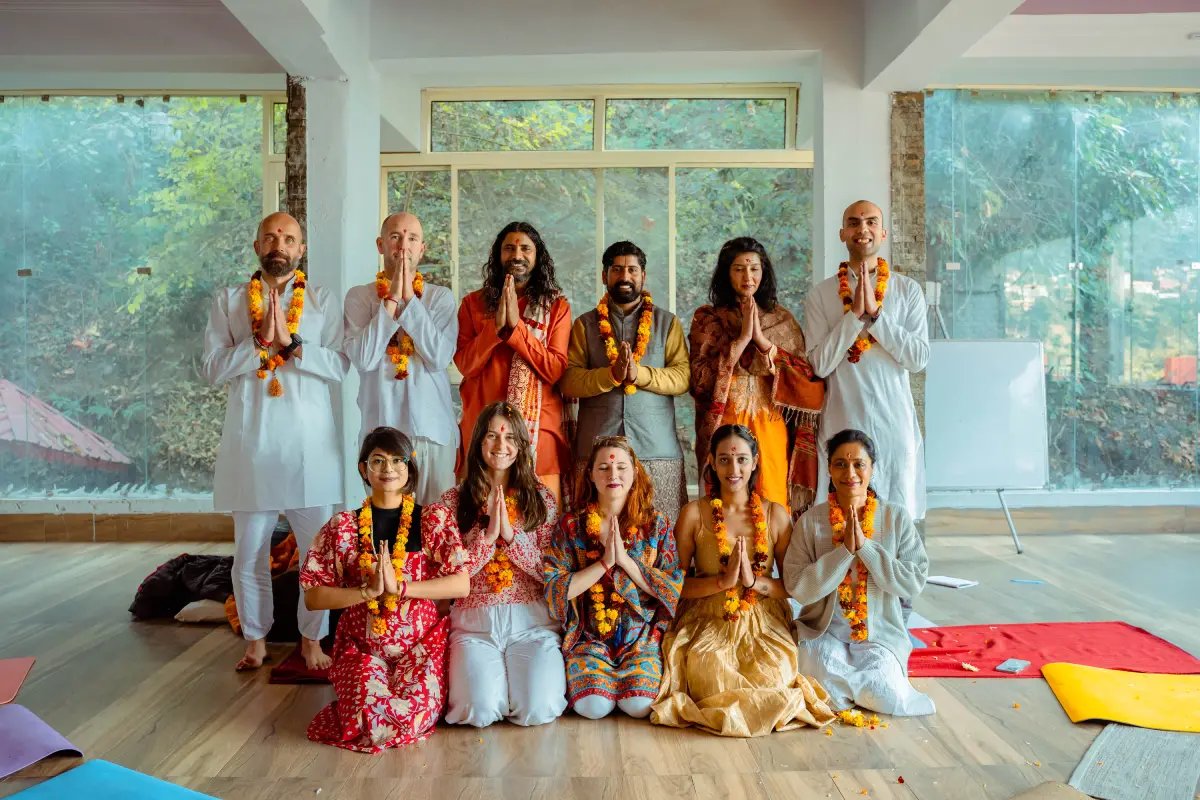 Teachers will learn the art of teaching yoga to the children. These are the study areas:
Yoga asana
Breathing practices
Imagination exercises
Using props in the asana
Adjustment and alignment class
Storytelling teaching methodology
Music and songs
Art & Games
Your body, mind and life are in a state of constant flux, yet you are the same, realize that unvarying consciousness - Yogi Vishnu
Who can apply for the course
Anyone who like to teach yoga to the children can join this course. To be professional teacher as per yoga alliance standard you must have completed at least 200 /300/500 hours yoga teacher training course.
Benefits of this course
After having the RCYT certification you will be eligible to teach children in the school, yoga studios, community centers and wherever you will have opportunity. You can apply the registration after certification.
You are the base of all states like waking, dreaming, sleeping and Samadhi. You exist in all states yet remain unchanged - Yogi Vishnu
Kids Yoga Teacher Training, Course Overview
Need for a Yoga-based Education System
Stages of mental development in children
Yogic System of Education
Physiological basis of yoga
Freeing the minds of our children
Yoga and Children's problem
Yoga with pre-school children
The yoga lesson begins at 8
Yoga at school
Developing attention and awareness of the children
Developing all the senses of the children
Yoga for emotional disturbances of the children
Yoga for the disabled
Yoga techniques for pre-school children
Yoga Techniques for 7-14 years old
Yoga techniques for the classroom
Introduction to asana/pavan muktasana
Sun salutation
Moon salutation
Worrier sequence
Relaxation asana
Wheelbarrow
Chinese dragon pose
Dancing Duo
Double windmill
Posture of retention
Letter A pose
Letter L pose
Letter T pose
Lord Krishna's pose
Lord Shiva's dance pose
Archer's pose
Fetus in the womb pose
Fish pose
Cobra pose
Locust pose
Lizard pose
Snake pose
Tortoise pose
Cat stretch pose
Tiger pose
Cockerel pose
Patient crane pose
Camel pose
Cow's face pose
Crow walking pose
Crane pose
Eagle pose
Lion pose
Bumblebee pose
Stork pose
Ostrich pose
Hopping frog pose
Hopping rabbit pose
Scorpion pose
Relation of yoga and child
How children can practice yoga in day to day life
Understanding yoga sutra for children
Stories from Purana and Vedic scripture
Mind-body-soul connection
Rowing the boat
Churning the mill
Boat pose
Thunderbolt pose
Sleep thunderbolt pose
Bow pose
Wheel pose
Crescent moon pose
Bridge pose
Bound bridge pose
Pendulum pose
Pincer pose
Summit pose
Hairpin pose
Half spinal twist
Palm tree pose
Triangle pose
Candle pose
Plow pose
Jackknife pose
Teapot pose
Bow and arrow pose
One leg tree pose
Lotus pose
Swinging pose
Locked lotus pose
Abdominal breathing
Alternative nostril breathing
Happy breathing
Cooling breath
Hissing breath
Humming bee breath
Bellows breath
Listing and breathing
Ha breathing
Physical immaturity of a child
All-round growth and changes of the body
Understanding bone, joints of a child
Muscular system
How chakra works for a child
Mantra before you study
Mantra before meal
Morning mantras
Mantra for knowledge
Mantra for chakras
Positive and conscious communication
Time management
Who is called a best kids yoga teacher
Principles of demonstration, observation, and correction of the asana
Proper voice management
Preparing body, mind, and emotion before you teach kid's yoga
Classroom setting and preparation before children enter to classroom
Steps and techniques and proper lesson planning
Using props to modify asana
Practice teaching and understanding the steps of teaching
Sequencing the asana for different levels
Group Discussions
Regular assignment
Find exam
Feedback and review session
Anoint your body regularly using sesame, mustard or coconut oil according to your dosha - Yogi Vishnu
Why Choose Samadhi yoga Ashram
Tradition- We follow Ancient Traditional yoga of The Himalayas.
Location – We are located in a peaceful, serene, and beautiful place in Rishikesh.
Lap of Mother Ganga- we are situated on the bank of the Ganga River.
Himalayan Jungle – The jungle is just behind our ashram closely.
Curriculum – All practices and theory
Teacher – we have 14+ experienced teachers under the guidance of Yogi Vishnu
Courses- we offer around 15 different important courses.
Experiences- Until now our ashram has trained more than 3000 yoga teachers around the world.
Spirituality- Our training is based on spiritual practices.
Kundalini-based training- Our main purpose is to awake the latent energy of our students.
First kundalini yoga ashram- we are the first school who stated the kundalini yoga TTC
Founder- Yogi Vishnu is one of the well-known Yogi who is the founder and teacher.
Holistic yoga- Holistic yoga Teacher training is one of the best course we offer
Availability of the Kids Yoga Teacher Training course:2023-2024
Course NameCourse DateAvailabilityCourse FeeBooking
Kids YTTC11Th To 19Th Oct 202302 Seats$599$799Book Now
Kids YTTC11Th To 19Th Nov 202303 Seats$599$799Book Now
Kids YTTC11Th To 19Th Dec 202304 Seats$599$799Book Now
Kids YTTC11Th To 19Th Jan 202404 Seats$599$799Book Now
Kids YTTC11Th To 19Th Feb 202404 Seats$599$799Book Now
Kids YTTC11Th To 19Th Mar 202405 Seats$599$799Book Now
Kids YTTC11Th To 19Th Apr 202405 Seats$599$799Book Now
Free online class videos for home studies
Accommodation For This Course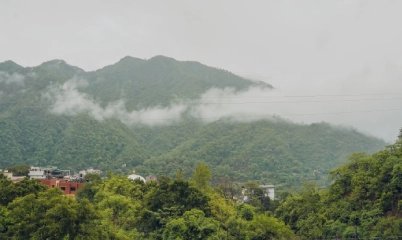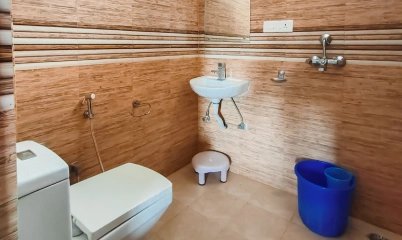 Frequently Asked Questions
To prepare yourself you need to Know these things:
Check the weather of India on that month you join.
Prepare yourself with some home studies of yoga, you can take the basic foundation course that we provide online.
Prepare your health and mind.
Come with an open mind to receive the wisdom of yoga
Yes, it is enough to teach, Our experienced yoga teacher will heal you and elevate you in such a way that you become inspired. After that, you cannot stay without teaching. Yes !!!! A yoga teacher is not only a teacher of techniques but a teacher of Love. Kindness and compassion. So come and elevate. We believe a true yoga teacher teaches first own self. You will be certified as a 95-hour yoga teacher and you can be registered in yoga alliance USA, Yoga Alliance professional.
Before teaching yoga you need to have a profound self-practice and training from the authentic yoga school. It is not the matter how long you should practice but it matters how much and how sincerely you practice and how much experience you have. At least 2 or 3 years of regular practice give you a good amount of experience to teach yoga. Yoga alliance also recommend 2 years of time
If you have done the 95 Hours basic yoga course, you will not be a registered yoga teacher in yoga alliance but you will be eligible to attend our 95 Yoga ttc in any month for 95 hour more and you will complete 95 hours. Yes you can teach the simple practices like joint movements, simple asana, pranayama and meditation practices.
Students Reviews
Discipline Rules for Students
No Smoking and alcohol in the Ashram.
If you are not having your meal any day inform the kitchen Manager 3 hours before.
Respect your teacher and follow all the disciples make by the ashram for your successful course.
Always be on time, you are late means will not be permitted to join the class.
Before departure return your books, maps, or any goods which you borrowed.
Samadhi Yoga Ashram provides accommodation for a student who joins yoga classes. So any friends or relatives will not be included in the accommodation. If anybody is coming with you please inform the ashram earlier.
Students have to present in all scheduled programs of the Samadhi Yoga ashram.
Refund Policy - Samadhi Yoga Ashram
An advance of course fees will not be refundable, only in the case of emergency students can join us on other schedules.
If a student cancels the course, we accept cancellation but the advance deposit will not be refunded in cancellation.
There is no charge of course cancellation. The student just has to inform by email.
Samadhi Yoga Ashram is not responsible for any mishappenings before the course schedule