Welcome the Divine Blessings in Your Child with Pre-natal Yoga and Spiritual TTC
Pregnancy is known as one of the most beautiful happenings on this earth when a symbol of eternal love takes its physical form. For any mother there is nothing more important than raising her child inside her womb and even after it comes out. Science has proven that the child undergoes a series of emotional and physical changes within the mother's body. As it takes its complete shape to come to this earth, it is vital that the life that is developing inside a mother has to be nourished properly with diet, both physical as well as spiritual diet. This is the reason why learned masters have emphasized spiritual and yogic lifestyle for any pregnant lady. This not only offers a comfortable and rejuvenating atmosphere for the mother and the developing child within, but also helps in holistic development of the child guiding him/ her from different stages inside the womb.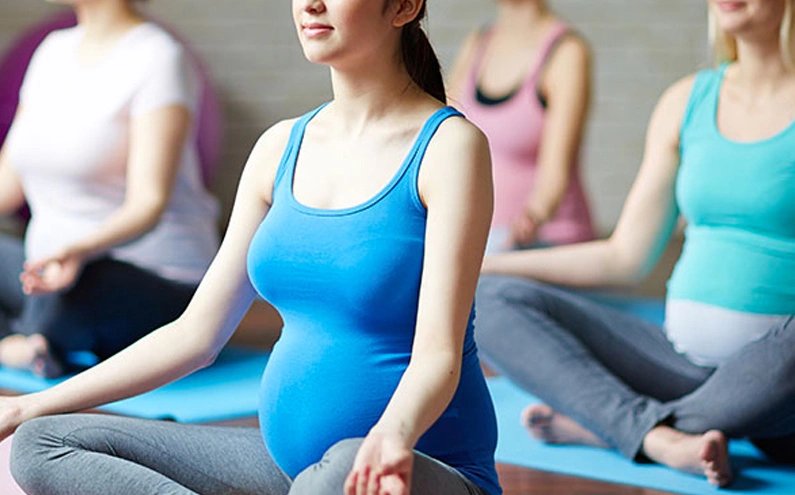 Practice of asana and pranayama must be practiced daily. It will make you insightful and spiritful - Yogi Vishnu
Pre-natal Yoga and Spiritual TTC for the would-be mothers
At Samadhi Yoga Ashram we have devised a special prenatal yoga teacher training course for pregnant ladies who would like to nurture their divine blessing in the right path. This special retreat program is a complete program that takes care of the diet of the mother and child while making the pregnant women learn how to take the best care for their baby while it is still in the womb. We make this retreat quite comfortable for the expecting mothers, which offers them complete rejuvenation and peace of mind. Our special yoga and spiritual retreat for pregnant women offers a dynamic perspective-shift in the path of spirituality so as to develop a responsible and spiritually evolved child. We take care of mothers through their daily rituals and diets while guiding them smoothly through a spiritually enlightened path, which nurtures the child quite positively.
Join our Prenatal Yoga and Spiritual TTC for an evolved child
We ensure that the expecting mothers receive the best in terms of spiritual enlightenment, shatvik food, enough sleep, and active yoga practices which directly impact the development of the child inside the womb. With our retreat program, we also guide expecting mothers on how to look after their own body and mind as it is directly connected with their child inside. We also advise pregnant ladies for a complete check on their thoughts and channelize their times in a positive company (Satsang), which develops a spiritually enlightened child with a healthy body and mind. With our attention on every minor detail for the pregnant ladies, we make sure this Pregnancy Yoga teacher training program offers complete rejuvenation to the expecting mothers while supporting a better and much positive development for their child within.
Develop your willpower and destroy the ever busy ego - Yogi Vishnu
How to register?
If you are expecting a child, this is the best time to join our Prenatal Yoga teacher training program at our Ashram in Rishikesh. We offer the finest prenatal yoga teacher training course in Rishikesh for pregnant women. For registration and other details of our arrangements, you can speak to us at your convenience. Take a great stride to support the development of your child inside you in a spiritually enlightened manner! We are here to welcome you with a warm embrace.
Why Choose Samadhi yoga Ashram
Tradition- We follow Ancient Traditional yoga of The Himalayas.
Location – We are located in a peaceful, serene, and beautiful place in Rishikesh.
Lap of Mother Ganga- we are situated on the bank of the Ganga River.
Himalayan Jungle – The jungle is just behind our ashram closely.
Curriculum – All practices and theory
Teacher – we have 14+ experienced teachers under the guidance of Yogi Vishnu
Courses- we offer around 15 different important courses.
Experiences- Until now our ashram has trained more than 3000 yoga teachers around the world.
Spirituality- Our training is based on spiritual practices.
Kundalini-based training- Our main purpose is to awake the latent energy of our students.
First kundalini yoga ashram- we are the first school who stated the kundalini yoga TTC
Founder- Yogi Vishnu is one of the well-known Yogi who is the founder and teacher.
Holistic yoga- Holistic yoga Teacher training is one of the best course we offer
Availability of the Pre-Natal Yoga Teacher Training Course:2023-2024
Course NameCourse DateAvailabilityCourse FeeBooking
Pre-Natal YTTC01st To 10Th Apr 202302 Seats$599$799Book Now
Pre-Natal YTTC01st To 10Th May 202303 Seats$599$799Book Now
Pre-Natal YTTC01st To 10Th Jun 202303 Seats$599$799Book Now
Pre-Natal YTTC01st To 10Th July 202304 Seats$599$799Book Now
Pre-Natal YTTC01st To 10Th Aug 202305 Seats$599$799Book Now
Pre-Natal YTTC01st To 10Th Sep 202306 Seats$599$799Book Now
Free online class videos for home studies
Accommodation For This Course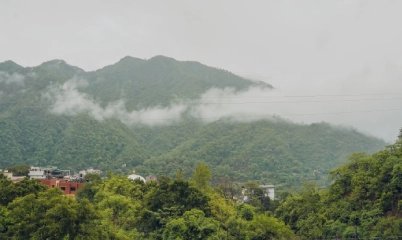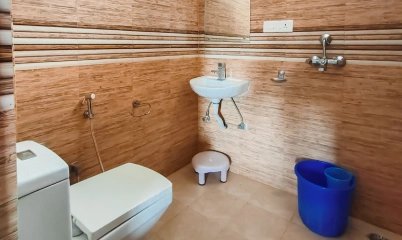 Frequently Asked Questions
To prepare yourself you need to Know these things:
Check the weather of India on that month you join.
Prepare yourself with some home studies of yoga, you can take the basic foundation course that we provide online.
Prepare your health and mind.
Come with an open mind to receive the wisdom of yoga
Yes, it is enough to teach, Our experienced yoga teacher will heal you and elevate you in such a way that you become inspired. After that, you cannot stay without teaching. Yes !!!! A yoga teacher is not only a teacher of techniques but a teacher of Love. Kindness and compassion. So come and elevate. We believe a true yoga teacher teaches first own self. You will be certified as a 100-hour yoga teacher and you can be registered in yoga alliance USA, Yoga Alliance professional.
Before teaching yoga you need to have a profound self-practice and training from the authentic yoga school. It is not the matter how long you should practice but it matters how much and how sincerely you practice and how much experience you have. At least 2 or 3 years of regular practice give you a good amount of experience to teach yoga. Yoga alliance also recommend 2 years of time
If you have done the 100 Hours basic yoga course, you will not be a registered yoga teacher in yoga alliance but you will be eligible to attend our 100 Yoga ttc in any month for 100 hour more and you will complete 100 hours. Yes you can teach the simple practices like joint movements, simple asana, pranayama and meditation practices.
Students Reviews
Discipline Rules for Students
No Smoking and alcohol in the Ashram.
If you are not having your meal any day inform the kitchen Manager 3 hours before.
Respect your teacher and follow all the disciples make by the ashram for your successful course.
Always be on time, you are late means will not be permitted to join the class.
Before departure return your books, maps, or any goods which you borrowed.
Samadhi Yoga Ashram provides accommodation for a student who joins yoga classes. So any friends or relatives will not be included in the accommodation. If anybody is coming with you please inform the ashram earlier.
Students have to present in all scheduled programs of the Samadhi Yoga ashram.
Refund Policy - Samadhi Yoga Ashram
An advance of course fees will not be refundable, only in the case of emergency students can join us on other schedules.
If a student cancels the course, we accept cancellation but the advance deposit will not be refunded in cancellation.
There is no charge of course cancellation. The student just has to inform by email.
Samadhi Yoga Ashram is not responsible for any mishappenings before the course schedule