Reiki Training Level I, II & Master
Reiki is a very personal practice where every Reiki healers have their own different experience. In the beginning for some people it may be difficult to accept because it seems you need to to believe it but in the end it gives a wonderful experience.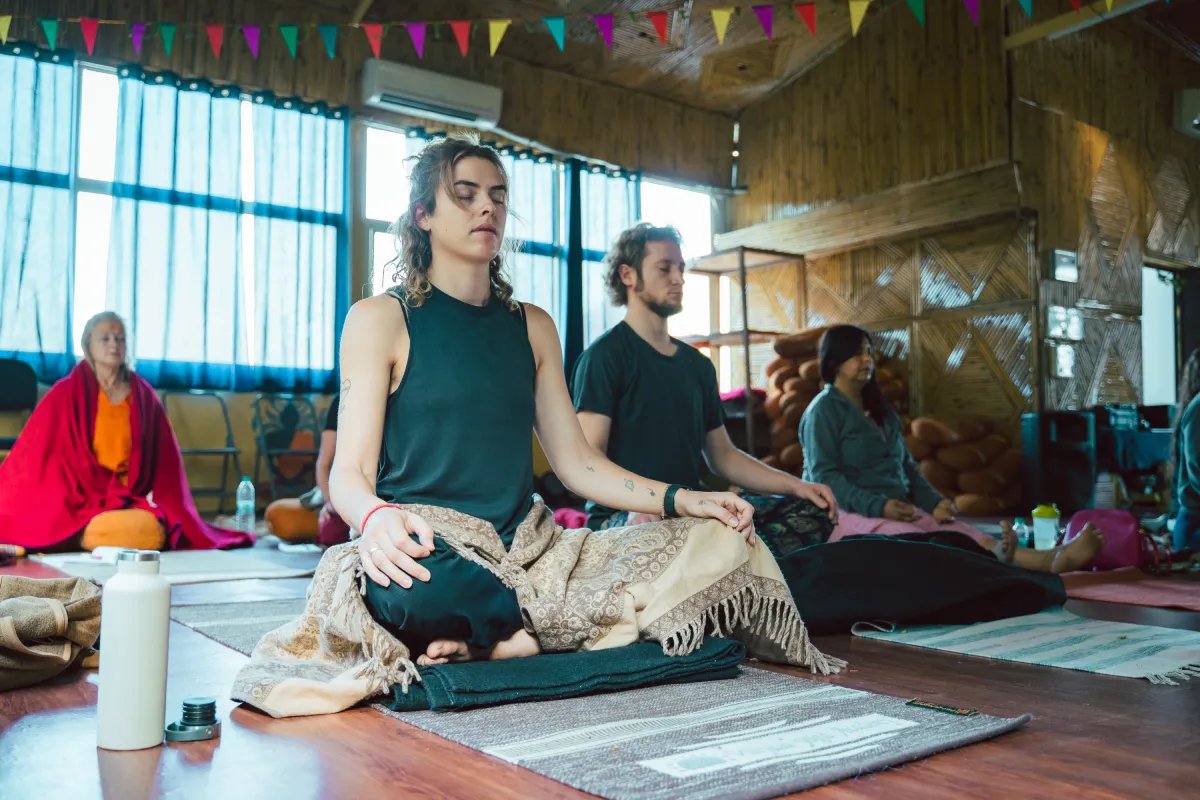 Self-control can emancipate you from all complications and problems of modern life - Yogi Vishnu
The origins of the Reiki
Energy: The universe is energy. Out of energy, everything is created. The energy unites the universe.
Universal Life force: The concept of a universal life force can be found in a number of Eastern Traditions. In Indian Ayurvedic medicine and in yoga it is called Prana; in traditional Chinese medicine, which is based on Taoism, it is called Chi or Qi, which then became Ki in Japanese. In the Christian tradition, it is accepted by some that references to Light allude to the same notion. It is the activation energy of the universe. When this energy is removed from a body or a plant, life has departed.
How Reiki Began
Reiki is an ancient healing practice as mentioned in the Vedas but later it was developed in Japan by a monk called Mikao Usui, who drew on a number of significant influences, and it was taken to the west where it evolved further.
Refrain from imbibing in black tea or coffee, alternately drink Ayurvedic or herbal tea which equilibrates your tridosha - Yogi Vishnu
What does Reiki means?
Reiki means Universal Life Energy, Rei mean Universal or Trancendental sprit, Ki represent Life force Energy.
Mikao Usui
He was born in 15 August 1865 in a village Miyamo Cho in Japan and he left his body in 1926. His family was Hatomoto Samurai, which is a high rank within the Samuari system. He had two brothers and a sister. He studied with Tendai Buddhist monk and studied martial arts. He was interested in everything from medicine, history and psychology to the more esoteric arts and divination. He travelled to Europe and America and studied in China. He married a woman called Sadako Suzuki, and they had two children. His daughter Toshiko died in the age of 22 and his son Fuji died in the age of 38.
Different Level In Reiki Course
Reiki Level 1
Level 1 is a practitioner's initiation into Reiki and is open to anyone. The focus during Level 1 is on opening the energy channels on a physical level, allowing the practitioner to connect to the universal life force energy, which flows from the cosmos through the crown of the head and down to the heart and hands.
₹7000
(Without stay & Food)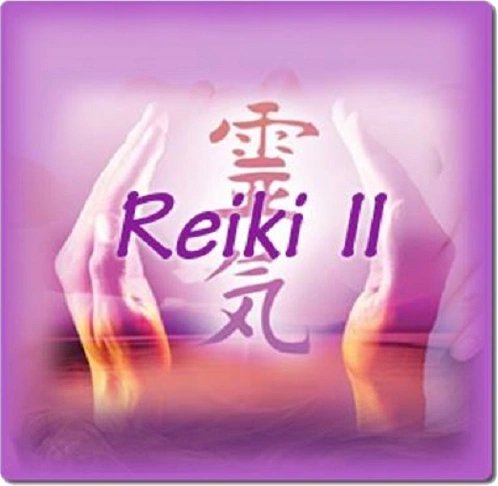 Reiki Level 2
Level 2 is often defined by a focus on practicing Reiki on others, as well as an expanded opening of the energy channels. Additionally students receive the "Reiki symbols" and Level 2 attunement. The Reiki symbols allow the practitioner to connect more deeply to the universal energy, as well as draw on the qualities that the symbols represent. This includes the ability to provide distance Reiki, or sending healing energy to individuals wherever they may be.
₹10000
(Without Stay & Food)
Reiki Level 3
In many courses, the Third Degree and Reiki Master are the same designation. However some teachers separate Level 3 from Reiki Master, in order to emphasize the difference between receiving the Master attunement, from being trained in attuning new students or practitioners.
₹15000
(Without stay & Food)
Reiki Teacher Training, Course Overview
Basic Healing with Hand Positions
Introduction to Lineage
What is Reiki?
What is an attunement?
What will happen after my Reiki Attunement
How does Reiki work?
Reiki History
Reiki Principles
Essence of Reiki
Reiki Levels
Aura Cleaning
Chakras
Chakra cleaning
Chakra Balancing
The Reiki Session(Body Scan/Hand positions)
Where we can use Reiki
Reiki Self Treatment
Healing Exercise
Level ! Attunement
Do this every morning and evening, keep in your mind and recite. Improve your mind and body.
Advance Healing with Symbols
Introduction to Level 2
Reiki Power Symbol- Cho Ku Rei
Reiki Symbol of Harmony – Sei Hei Ki
Reiki Distance Symbol – Hon Sha Ze Sho Nen
Emotional Healing Meditation
Aura Scanning and cleaning
Chakra cleaning
Chakra awakening/empowering
Chakra Balancing
Healing for specific problems
Healing Exercise
Level 2 Attunement
Reiki Master Symbol – Dai Ko Myo
Removing Negative Energy
Healing with Crystals
The Reiki Prayer – Reiji Ho
Astral Journey to Reiki's Source
Level 3 Master practitioner Attunement
Distance attinement
Energy exchange
Code of ethical conduct
Your body, mind and life are in a state of constant flux, yet you are the same, realize that unvarying consciousness - Yogi Vishnu
Why Choose Samadhi yoga Ashram
Tradition- We follow Ancient Traditional yoga of The Himalayas.
Location – We are located in a peaceful, serene, and beautiful place in Rishikesh.
Lap of Mother Ganga- we are situated on the bank of the Ganga River.
Himalayan Jungle – The jungle is just behind our ashram closely.
Curriculum – All practices and theory
Teacher – we have 14+ experienced teachers under the guidance of Yogi Vishnu
Courses- we offer around 15 different important courses.
Experiences- Until now our ashram has trained more than 3000 yoga teachers around the world.
Spirituality- Our training is based on spiritual practices.
Kundalini-based training- Our main purpose is to awake the latent energy of our students.
First kundalini yoga ashram- we are the first school who stated the kundalini yoga TTC
Founder- Yogi Vishnu is one of the well-known Yogi who is the founder and teacher.
Holistic yoga- Holistic yoga Teacher training is one of the best course we offer
Availability of the Reiki Teacher Training Course:2023
Reiki Teacher Training Course Level I-II-III 1st - 6Th of Every Month without Food & Accommodation.
Course NameCourse DateAvailabilityCourse FeeBooking
IInd Level Reiki TTCwill be announced soonAvailable₹10000₹20000Book Now
IIIrd Level Reiki TTCwill be announced soonAvailable₹15000₹30000Book Now
Free online class videos for home studies
Frequently Asked Questions
Reiki is a form of energy healing to relax and deduct stress. Healer will ask you about your any kind of issue and take you to a private reiki room where you lie or sit and then for 30 to 60 minutes during which practitioners gently place their hands on or slightly above your body as they travel from head to toes (or toes to head) with the intention of moving energy.
During the reiki healing session, you might experience a warming sensation in certain areas of your body. In other areas, you might not notice anything at all. You may find healed in some of your areas where you have any problem. You might even fall asleep during the reiki session!
Mostly people get reiki to reduce stress and anxiety. Practitioners also say that the therapy helps support the body's natural healing mechanisms. There is no side effect in this healing.
No. everyone is eligible to get reiki healing as it is very safe for children, pregnant women etc.
Reiki energy work with intention. When a healer put an attention and connect with the energy then it flows and start healing.
Reiki is a science it is not an religion. People from all religion can practice reiki.
No, you should continue your medication and get reiki healing. You might get a great help and easy recovery.
Level I reiki course- you learn the basic understanding of reiki and self-healing, healing of others without symbols.
Level II- you learn different symbols as well as distance healing.
Level III- you get advance symbol and practices to heal chronic problems and offer you a great spiritual healing experience.
Yes you can get the training and immediately you become a healer. You can earn for your living.
30 - 45 minutes of healing session cost 1500 INR.
Therapists, doctors, any professionals, householders and anyone can learn Reiki.
Three levels and you can learn one after another. Some schools they keep a gap between two trainings.
It depends on the teacher. Some teacher they take just 2 hours to complete one level and some teacher take 2 days or 3 days, 2 to 3 hours in a day.
Attunement is a kind of initiation by which energy starts flowing after getting it. This is the most important part of reiki. Here you need a right teacher.
Yes you get different attunement in all levels.
You will receive a certificate After the completion of the 3 levels and you will be eligible to practice and teach reiki.
All kinds of diseases can be healed with reiki.
You can heal yourself by using reiki energy.
By using certain reiki symbol and technique you can send the energy the way you talk with your friend by telephone.
Yes you can heal animals and plants as well as to non-living things like your computer, phone, statues, water etc.
Students Reviews
Discipline Rules for Students
No Smoking and alcohol in the Ashram.
If you are not having your meal any day inform the kitchen Manager 3 hours before.
Respect your teacher and follow all the disciples make by the ashram for your successful course.
Always be on time, you are late means will not be permitted to join the class.
Before departure return your books, maps, or any goods which you borrowed.
Samadhi Yoga Ashram provides accommodation for a student who joins yoga classes. So any friends or relatives will not be included in the accommodation. If anybody is coming with you please inform the ashram earlier.
Students have to present in all scheduled programs of the Samadhi Yoga ashram.
Refund Policy - Samadhi Yoga Ashram
An advance of course fees will not be refundable, only in the case of emergency students can join us on other schedules.
If a student cancels the course, we accept cancellation but the advance deposit will not be refunded in cancellation.
There is no charge of course cancellation. The student just has to inform by email.
Samadhi Yoga Ashram is not responsible for any mishappenings before the course schedule